Amala at Home: Nature & African-Inspired Reads
By Matt
With much more time on our hands than we may be accustomed to, now is the perfect time to pick up that book we've been meaning to read. Curling up with a good book is always a wonderful way to gain new insights, provide a sense of comfort, or even as an escape to lands far away.
Here are a few of our favourite nature and African-inspired reads to hopefully provide a source of inspiration and new perspectives, regardless of the stresses that may be going on in the world outside.
Life on Air
by David Attenborough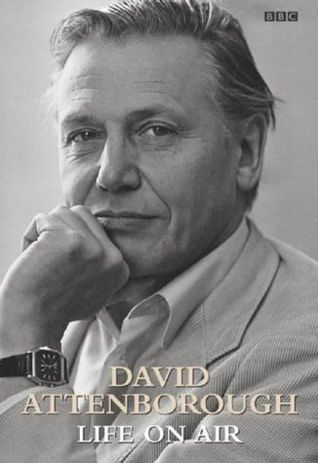 This volume of memoirs chronicles David Attenborough's remarkable life from when he graduated from the University of Cambridge in 1950 with a degree in Natural Sciences. From uncertain beginnings in the BBC's fledgling television department, he has since spent over five decades as a beloved naturalist and broadcaster, entertaining, educating and inspiring others about the wonders of nature. A natural storyteller, his passion and curiosity for the natural world is infectious, as he regales incredible tales of the amazing people, places and wildlife he has encountered over the years across the far corners of the globe.
Ivory, Apes & Peacocks
by Alan Root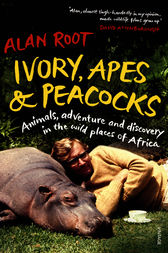 Regarded as one of Africa's greatest filmmakers, if you have ever seen any wildlife film sequences in Africa, you will most likely have encountered the work of Alan Root, or at the very least his influence on them. This autobiography of adventure and discovery, along with the joys and sorrows of conservation in Africa, traces Root's life as a young boy travelling from London to Kenya, where he developed an immense passion for Africa's wild places. His pioneering films pushed boundaries and incorporated unique techniques to document animals in their natural environment in ways never before seen, placing his body on the line time and again in hair-raising displays of extreme dedication to his craft.
Whatever You Do, Don't Run
by Peter Allison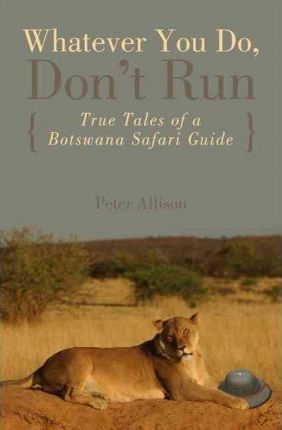 A hilarious collection of true tales from top safari guide Peter Allison during his years guiding in Botswana. Originally from Sydney, Peter journeyed to Africa at 19 years old, where he trained as a safari guide and worked at some of the most prestigious safari camps on the continent. Filled with humorous incidents (often self-inflicted) and interesting facts, there are numerous 'laugh out loud' moments, all displaying a love for Botswana's rich wildlife. Recommended reading before embarking on any African safari, it provides a unique insight into the lives of some of the people behind the scenes. Peter currently works for Natural Selection, a safari company who operate a portfolio of luxury camps in Botswana, Namibia and South Africa.
Born a Crime
by Trevor Noah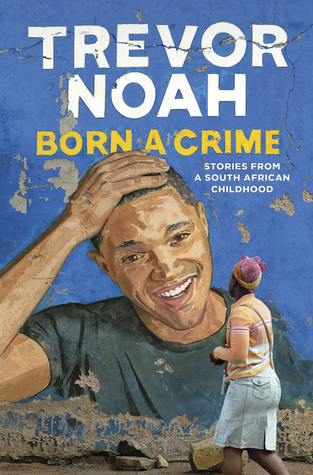 Before becoming the host of The Daily Show, Trevor Noah chronicles his life growing up in Johannesburg as a mixed-race child during the last days of South Africa's apartheid, and its tumultuous aftermath, which he overcame through love, faith and the unconditional bond between a mother and son. There are many hysterical anecdotes, although despite his witty and often light-hearted storytelling tone, he manages to provide a much deeper insight into a number of serious issues endemic during the harsh apartheid regime, such as colonialism, education, gender roles and identity.
BONUS:
Stillness is the Key
by Ryan Holiday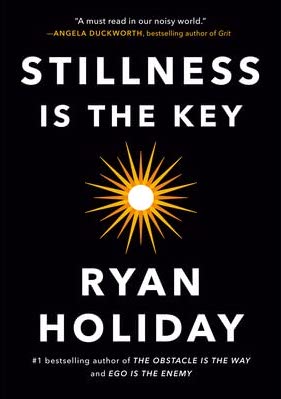 Especially applicable during these uncertain times, Ryan Holiday examines what he calls 'stillness'; what the Zen Buddhists described as 'inner peace', and what the Stoics called 'ataraxia' — the ability to be steady, focused and calm. Drawing on a variety of history's greatest thinkers, leaders, artists and sports stars, Holiday provides thought-provoking examples for how we can cultivate stillness in our own lives, as an antidote to the stress of today's ever-present news and social media, and as a stepping stone towards achieving our greater ambitions — whether building a business or simply finding happiness, peace and self-direction.