Our Rajasthani Home Away from Home
written by Isabelle de Braux
The first outstanding scent I encountered came with a breeze through the opened windows of my car. A strong herbal aroma, yet delicate, it smelt like I was deep in nature. "It's wormwood," my friend answered, "it's what people use to make vermouth and absinthe". I got off the car and walked into the fields to get a lungful of all that wormwood around me. This particular scent, a fragrant blend of pine, sage and mint, guided our journey as we explored Mongolia on horseback and foot.
We entered Shahpura Bagh through a small gate and waved at the smiling security guard, and then all at once, the view opened up to a sprawling land of rich green fields and flowers. It felt like an oasis. It was not only quiet but calm. Staff seemed to glide instead of walk and there wasn't the urgency you usually witness in busier hotels. Maya, our host, was the epitome of this calm, greeting us upon our arrival with the type of kind confidence that says, "don't worry, we'll take care of you."
It felt like I was stepping into the home of a family friend. A family friend who loved oak working desks and paisley throws. There was so much warmth and character in everything, from the sitting areas in the lobby, to the charming bedrooms to the dining room – all cushioned by the genuine smiles of the staff.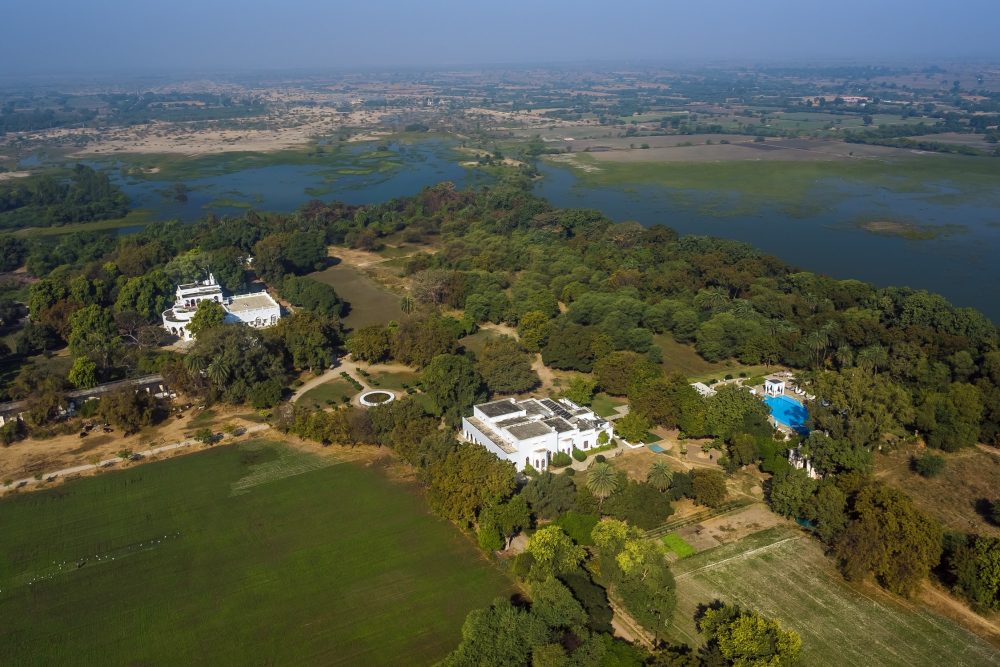 Within minutes, we were by the pool gulping down some of the best samosas I've ever had. Which leads me to one of my other favourite memories of Shapurah Bagh—their meals. Rajasthani cuisine stands apart from other regions in India because of its warring history and dry lands. An emphasis was placed on food being consumable hours or even days after being cooked. The distinct climate also made the lands inhospitable for a lot of fresh produce. Consequently, you see re-appropriated ingredients everywhere. Poppadam, for instance, a common staple, was not only served as a crispy snack and accompaniment, but also drenched in sauce, quite like a flat wide noodle. Shahpura Bagh does this well, in fact. In a similar way, many other cooking elements had dual uses. At one point on the journey, I got a hold of some Rajasthani baati, wholewheat flour rolled up into a ball and cooked on the ground in cow dung. I had no qualms, I thought it was exquisite. It was earthy and smoky with zero stench of dung.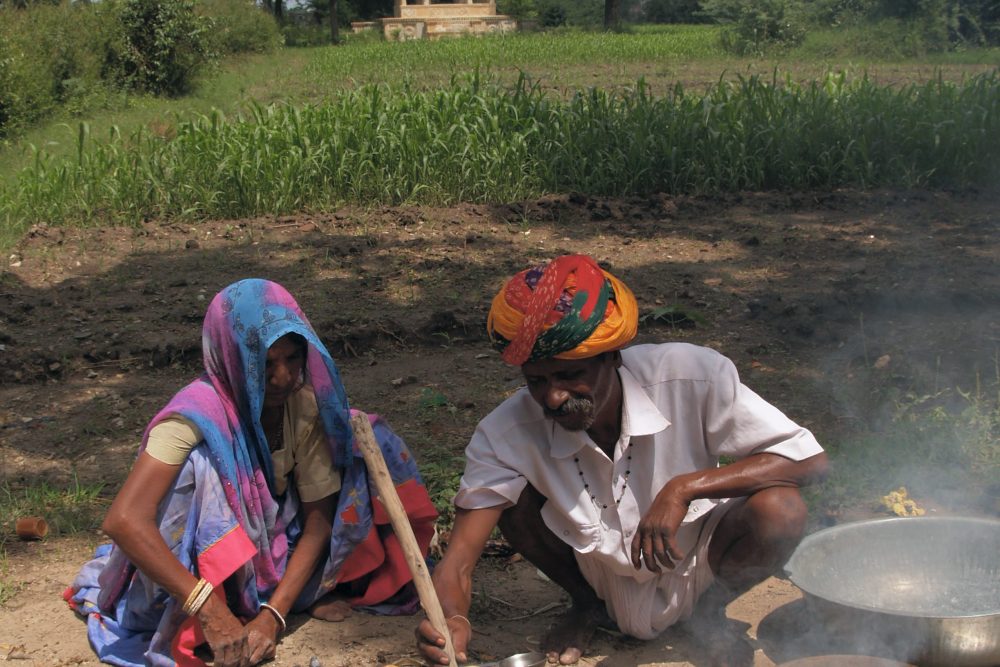 Throughout the rest of my sojourn at Shahpura Bagh, I started to understand the conscious initiatives they were putting forward. On our way to visit their farm, we stopped by a local school where rows of adorable young schoolchildren sat at their desks, repeating one after another, words in English. Having long aided the cause of social welfare and education of the town, the Shahpura family now continues to donate a portion of its earnings to the upkeep of the schools. From buying stationery and textbooks, to maintenance, these contributions make sure the kids are getting an education in a safe environment.
Later that night, while we whetted our appetites with pre-dinner cocktails, I met a guest who spends three weeks a year at the property, volunteering as a teacher at the school. It seemed like a very giving, selfless experience with only one downside – leaving those adorable schoolkids after three weeks.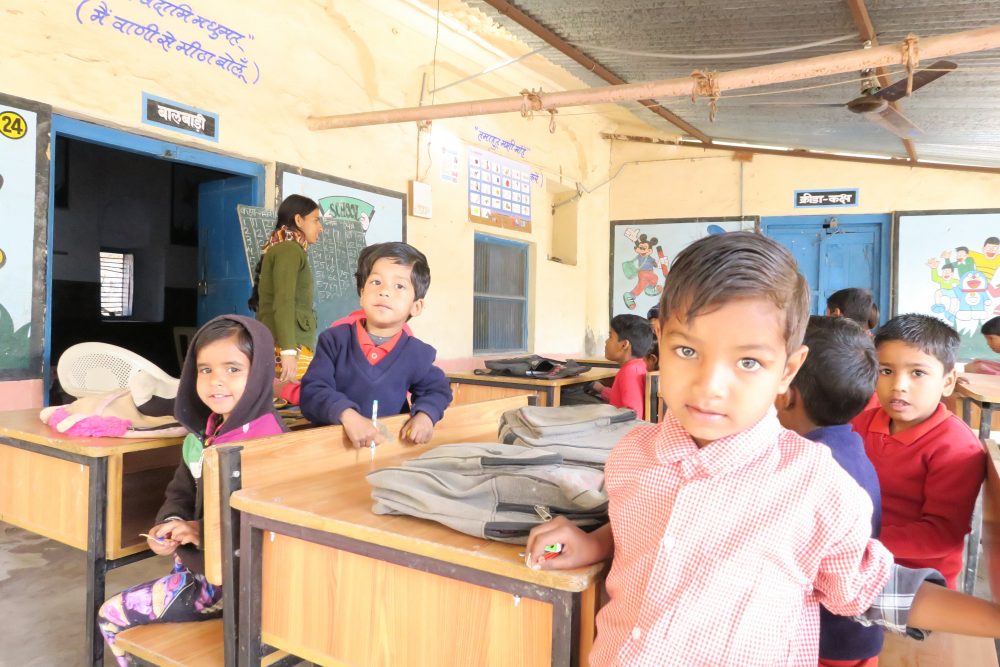 We also drove out to the property's 140-acre orchard farm, home to trees centuries old. "Let me show you my favourite one", says our guide, and points to a mammoth of a tree, with a trunk that looked like a bunch of small trunks having a party. It had, in fact, through its parasitic nature, morphed into a mega-tree. By choosing to preserve land, nourish it, and use it without exploiting it, Shahpura Bagh creates valuable learning experiences based passion and respect.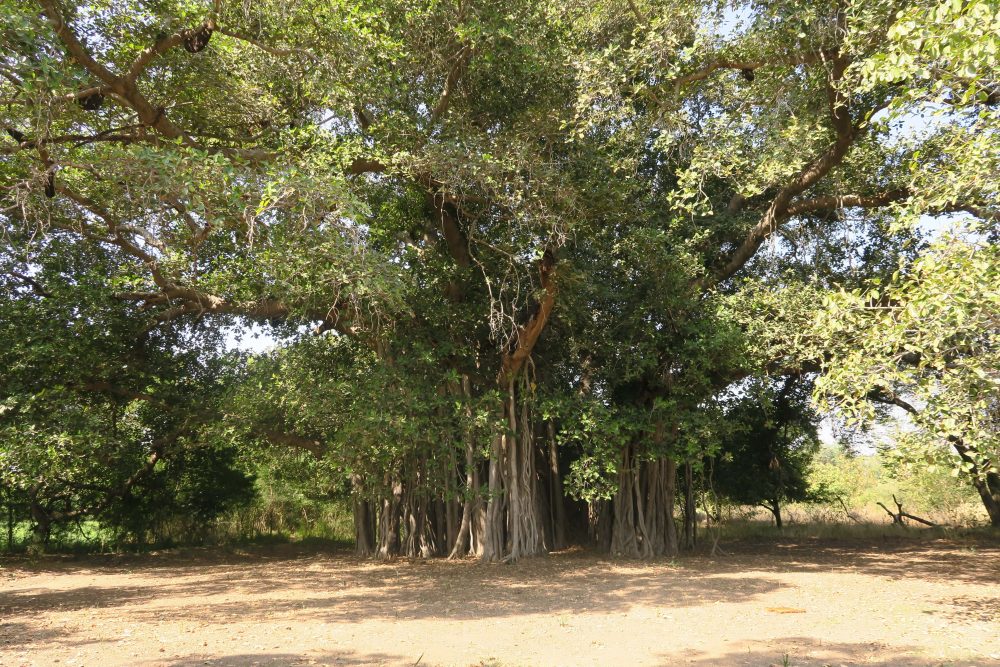 One other thing I learnt is that the best milk you will ever have in your life will be from a Shahpurah cow. On our final night, my colleague and travel buddy fell ill. "Do you take milk", Jay, Shahpura Bagh's owner, asked her, "I will send you something to make you feel better." Shortly after, we were sipping on a simple concoction of fresh milk and turmeric. The turmeric, though not overpowering, gave an earthy aroma to a milk that was almost sweet to the taste. It was no surprise they grew the turmeric on the farm as well. The next day we were told that the milk was from their most prized cow, and I was that much sadder to leave.
By that time, we had the strong desire to lend a hand, to give something back ourselves. Fortunately, the estate accepts donations from their guests, so we were able to do so. We know that our contributions are going to a good place. What Shahpura Bagh provides is a well-rounded experience. You learn how the town lives and develops, and how we can all play a part in its growth.  This is the kind of travel we want to support, the kind that you can continue to support long after returning home.